Services Provided by Butler & Associates, Inc.
Data You Can Trust
In the surveying, mapping and hydrography services industry, accuracy is key. At Butler & Associates, Inc., we built our reputation on delivering accurate results to our customers along the Gulf Coast since 1983. We provide consistent and trustworthy data, giving you the peace of mind and confidence to safely move your project forward.
Modern Technology, Old School Reliability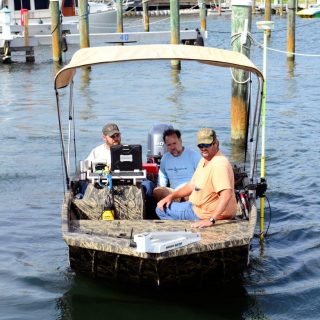 To ensure we provide the best possible results to our customers, our company uses the latest in surveying and hydrography equipment. Our survey crews are outfitted with cutting-edge technology, including advanced GPS and multiple robotic systems. Every job is thoroughly checked through our computers and professional software for accuracy.
Butler & Associates, Inc. stands out from other surveying, mapping and hydrography firms through the application of superior skills and the unmatched dedication of our people. Our field teams are experts in the use of our surveying and hydrography equipment. Our years of experience means we know the best way to tackle any given scenario.
Once we have captured the data and processed the results, our office staff provides courteous and professional responses to your needs. Our file managers ensure that your data is processed correctly, deadlines are met and order status is communicated in a timely manner. We place significant emphasis on delivering personalized service and giving your order the attention it deserves.