About Butler & Associates, Inc.
Proudly Serving Our Community Since 1983
Founded in 1983, Butler & Associates, Inc. provides surveying, mapping and hydrography services for our professional clients along the Gulf Coast. Our highly trained technicians use modern, industry-leading equipment including GPS and robotic survey instruments to provide accurate, dependable readings for all of our surveys.
We pride ourselves in our unmatched attention to detail, the high quality of our finished products and our growing collection of repeat customers who call on us time and time again for their surveying needs. Additionally, we provide:
Fast Turnaround Time

Once we receive an order, our entire team is activated to get the job done quickly. We collect readings, analyze data and create accurate and detailed reports for our clients.
In-House CAD Services

Our top-to-bottom handling of projects includes Computer Aided Design completed by our own experienced operators. This ensures that all of our finished products are accurate, detailed and tailored to each customer's specific needs.
Complete Quality Control

At Butler & Associates, Inc., we maintain strict control over all of our surveys and processing. Every facet our work is handled in-house; we do not subcontract any projects to outside firms.
Real-Time Communications

Our survey crews are outfitted with complete mobile communications systems. Last minute updates, on-location changes or developing obstacles are all handled in real time through constant communication with our field teams.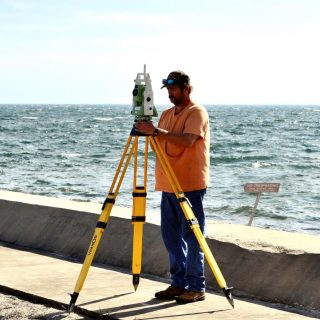 We are fully insured and carry General Business, Workers' Compensation and Professional Liability Insurance for all surveying activity. Butler & Associates, Inc. is registered and licensed to provide surveying, mapping and hydrographic services to clients in Escambia, Santa Rosa, Okaloosa and Walton counties in Florida; Baldwin and Mobile counties in Alabama; and Jackson and Harrison counties in Mississippi.